Free shipping in metropolitan France From 30 €

Shipping period
48 to 72h business days

Customer service
01 42 72 81 56
By buying this product you can collect up to 16 points. Your cart will total 16 points that can be converted into a voucher of €1.60.
KIT VMATE INFINITY EDITION - VOOPOO
Voopoo's V range is expanding with this new kit, the Vmate Infinity edition.
This new pod takes up the Vmate codes by adding a futuristic touch by its design. With dimensions of 95.5 x 28.5 x 15mm, the Vmate Infinity is equipped with an internal 900mAh battery.
In terms of power, the GENE.AI chipset calculates the ideal power based on puffs. There is nothing to do. This kit is a jewel of simplicity for a quality MTL print.
The cartridge has a capacity of 3ml, it is always composed of silver ions that will eliminate 99% of bacteria. 
Technical sheet
| | |
| --- | --- |
| Puissance | 17W |
| Autonomie | 900mAmç |
| Capacity | 3ML |
| Origin Country | Chine |
Product description
Un design inédit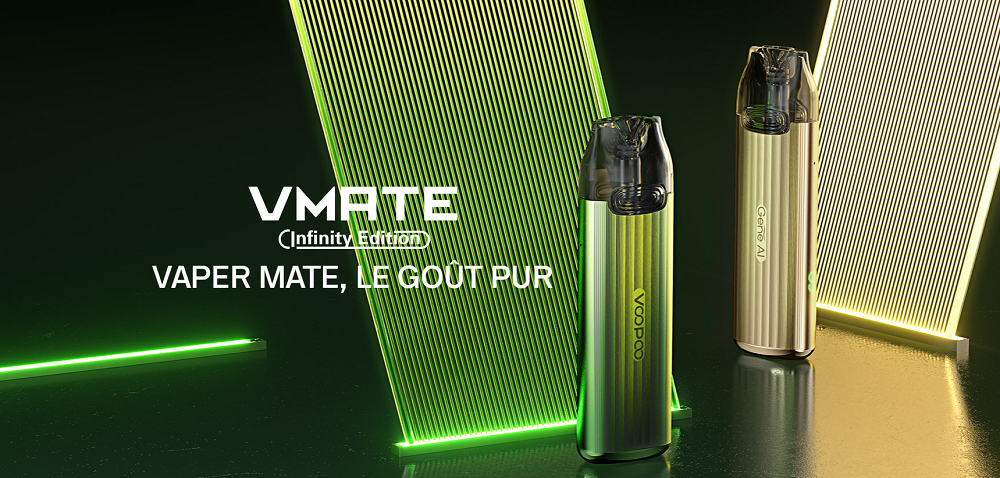 With dimensions of 95.5 x 28.5 x 15mm, this new Vmate Infinity from Voopoo is elegant and futuristic. Indeed, these laser engraved lines represent cosmic rays in space. It is a beautiful product that is very pleasant in hand but especially in mouth. Voopoo has performed nearly 130 engineering tests to find the cartridge that will please everyone. 
Un kit simple d'utilisation 
This limited edition Vmate kit is the perfect kit for beginners. Everything is automatic and well thought out. The vapor is made in autodraw, that is to say that it is enough to pull on the pod to launch the vaporization. The power adjusts automatically thanks to the GENE AI chipset which guarantees a stable, constant and full of flavours. However, it will never exceed 17W of power. The chipset has 6 safety protections.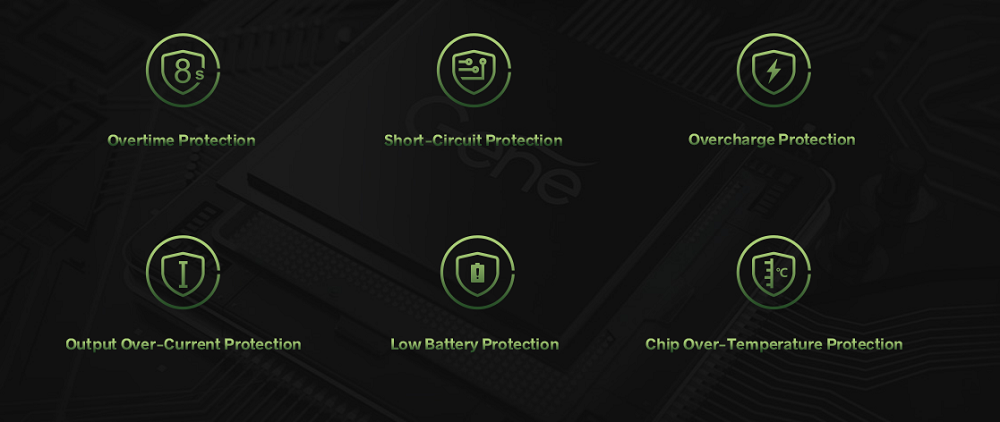 At the battery level, the Vmate Infinity consists of an integrated 900mAh battery. Ample autonomy to hold a full day of vaping. It is possible to control its battery level thanks to the color LED on the side of its box. The Infinity LED will be illuminated green for a charged battery. It will then be blue below 60% and finally red below 20%. This LED also allows you to see the power of a puff. The stronger the vapor shoots, the brighter the LED.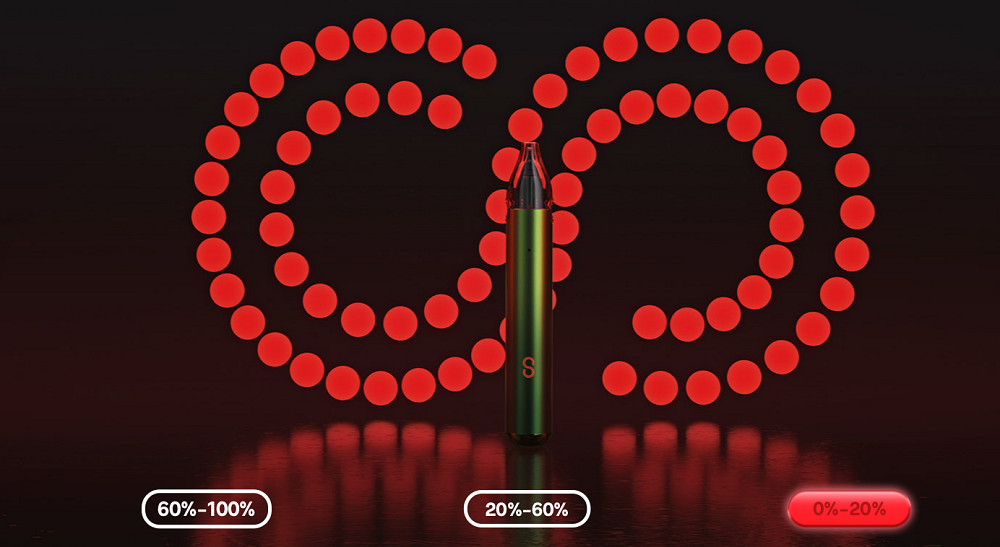 Compatibles avec les cartouches Vmate et V.THRU
To finish with the pod, it is compatible with the cartridges of other Voopoo V series kits. It is compatible with first generation Vmate cartridges and V.THRU.cartridges.
Concerning the Vmate Infinity purchase kit, it contains a Vmate 2 cartridge with a capacity of 3ml. This cartridge is composed of an integrated resistance of 0.7ohm. Once the resistance is completely worn, it is necessary to change the entire cartridge. In terms of design, the Vmate 2 cartridge has a non-slip part to clip and unclip it in a simple and effective way. This part performs the function of Fresnel lens, which reduces the influence of light on the e-liquid. In other words, the probability of damaging the e-liquid by light is limited. 
To stay on the properties of the Vmate 2 cartridge, in addition to limiting the effects of light, it is composed of silver ions that will clean the tip, thus offering 99% anti-bacterial protection. Something to vape serenely.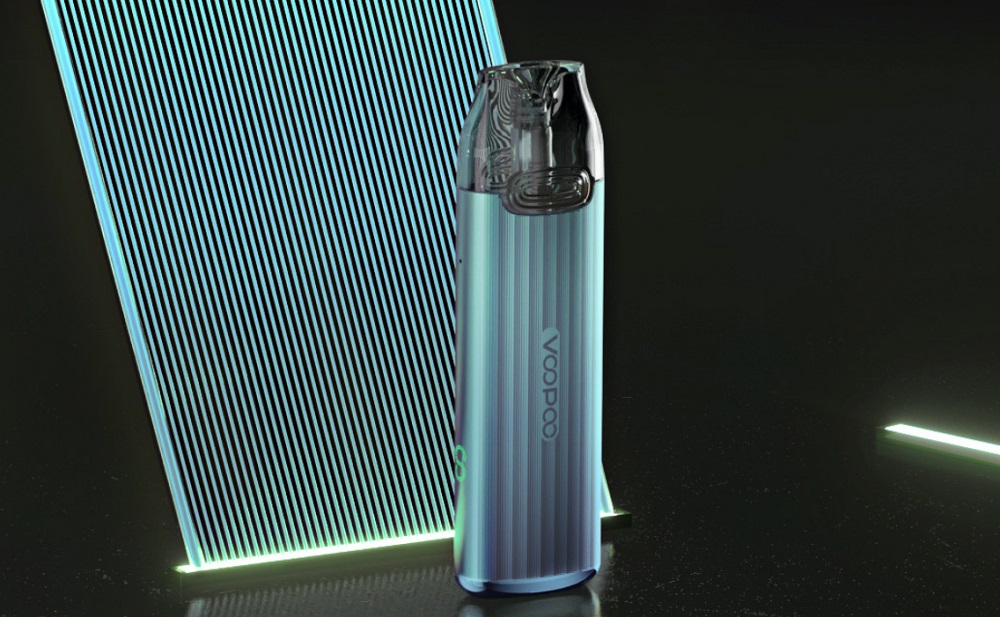 Double entrée d'air 
For simplicity, this new pod from Voopoo does not have air flow control. But the Vmate 2 cartridge has two air inlets under the cartridge to offer a high quality MTL print. Especially since with the ITO technology from Voopoo, the flavors have a taste all the more marked, all the more tasty.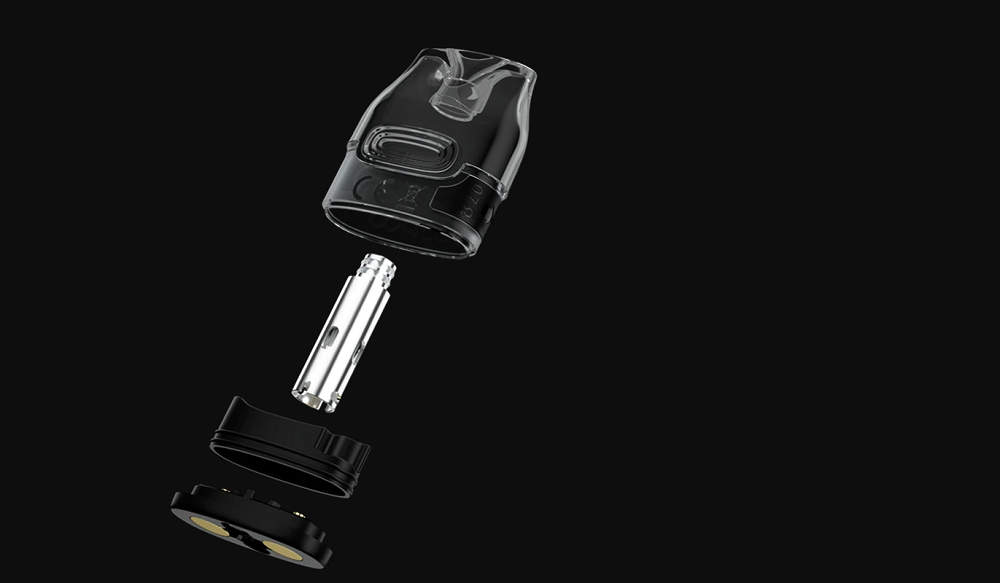 This Vmate Infinity Edition kit is the perfect kit for beginners. It approaches a classy and futuristic design, it has an excellent autonomy, and finally, it offers the best flavors of your e-liquids. An exceptional product for simplicity. 

Content: 
1 x Box Vmate Infinity 
1 x 3ml 0.7Ω V2 Vmate cartridge
1 x Type-C USB cable
1 x User Manual